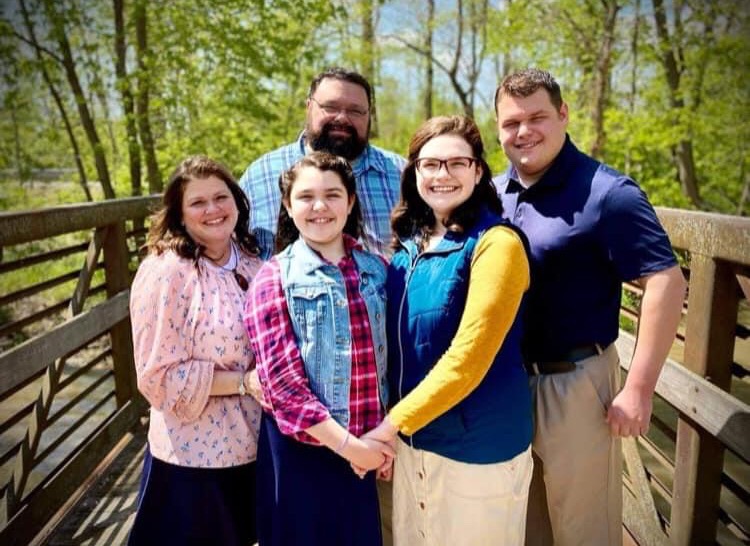 Welcome to the website for Victory Baptist Church! We are so glad you decided to visit today!
Allow me to introduce myself, I am Darren McClintock. With me is my wife, Angel, and our children, Daniel, Elizabeth and Mariam. God called us to minister here at Victory in June of 2021.
God allowed me to be raised in a Christian home where I attended independent Baptist churches my whole life. At the age of four, I remember at some point thinking a lot about hell, the place where sinners are tormented by fire that never ends. When I told my mother I was afraid of going there, she responded that I had good reason to fear. She explained that we all are in danger of being punished in hell for our sins, and that unless I believed in Jesus Christ to save me, I would one day be in hell forever. Later that day, I knelt by my bed and asked Jesus to save me. When I was older, our pastor baptized me. (If you would like to know more about the salvation Christ offers, visit our "
Who Is Jesus" page.)
God later called me to a preaching ministry. In preparation for that I attended Pensacola Christian College where I received a Bachelor's degree in Evangelism and a Master's degree in Biblical Studies. I am currently finishing a doctoral program in New Testament Text from Indiana Baptist Seminary.
Our family has been in full-time ministry for over 20 years, beginning in the evangelistic ministry of the Bill Rice Ranch and later pastoring a local church in Pennsylvania, before coming to Indiana.
Our heart regarding God's ministry for us at Victory Baptist Church is three-fold:
First, we desire to help people understand the Scripture through the corporate
preaching services, at the same time laying a foundation for deeper personal Bible
study.
Second we long to encourage folks to develop their personal relationship with God
by walking daily in the Spirit so that their love for God continually grows more intense
and that they will increasingly think, speak and act more like Jesus Christ.
Third we wish to equip the members of Victory Baptist Church to encourage each
other to greater love and service to God while fellow-shipping together in the ministry
of the gospel beginning in Richmond and extending to all the world.
We pray you will give us the opportunity of meeting you in person. If there is any way we can be of help to you, feel free to contact us.
In Christ,
Darren, Angel, Daniel, Elizabeth and Mariam McClintock